School Year Programs
Overnight, Day Camp & Outreach Programs for Groups
School Year Programs
Overnight, Day Camp & Outreach Programs for Groups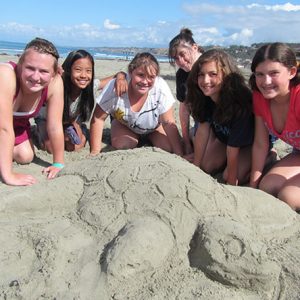 School Year Programs
Programs for Groups During the Spring & Fall Semesters
SEACAMP San Diego is currently scheduling for Spring 2023 and Fall 2023 programs! If you would like more information or would like to attend SEACAMP San Diego please complete and return the School Year Program Request Form.
Our school year program run from September to November as part of our Fall Program and from February to June as part of our Spring Program. We offer a variety of age-appropriate programs that can be customized to fit within any curriculum or specific group's needs. SEACAMP San Diego prides itself on program flexibility – our Marine Science Instructors can tailor labs and activities to your group's level and interests. Schedules incorporate the wide range of studies within marine science, scientific research, and many hands-on field activities.
It is SEACAMP's goal to supplement traditional marine biology classroom study by providing a hands-on marine science education program to students of all ages. SEACAMP provides students with an opportunity to examine the various areas of marine science through study both in the classroom and the natural environment. Students not only learn specific information in fields including physical oceanography, marine biology, ecology, and physiology, but also have the opportunity to learn about the research process and career opportunities in these fields. Lab instruction is combined with field study including but definitely not limited to snorkeling, kayaking, a boat trip, tidepool exploration, and much more. These classroom, lab, workshop, and hands-on outdoor education experiences will enrich not only their scientific knowledge but also their powers of observation, their critical thinking skills, and their ability to take on challenges and try new things!